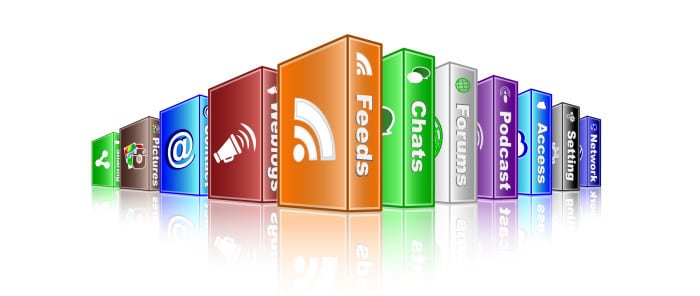 There is so much information on the web that it's hard to know where to even begin. The amount of data online can be overwhelming, with photos and stories and friend updates and breaking news. Phew. How do you organize all that information?
RSS (Rich Site Summary) is a format for delivering regularly changing content like news and blogs. It allows you to easily stay up to date by getting the latest content from only the sites you are interested in. You save time by not needing to visit each site individually and it strips away all the pictures, columns of text and advertisements. If you like to stay on top of a topic and be the first to know something, then RSS is the way to go.
A feed reader program will need to be downloaded to enable the RSS feeds to be read.
Once you've installed a feed reader, like Feedly, you can start subscribing to your favourite sites. As soon as they post new content, it will show up in your feed reader. You can even subscribe to classified ads that show new job listings or apartments for rent.
Look for an orange icon with a set of white lines to know if a site supports RSS subscriptions. 

---
Activity 10: RSS Feed
First you need to sign up for a feed reader account. Go to feedly.com and sign in using your Google account.
In another tab, search for "Owen Sound Sun Times". Look around the news site for the RSS icon to subscribe.
Next, scroll down the RSS feeds until you see categories of feeds. Select one you would like to follow and copy the address URL.
Go to your Feedly tab and paste this URL of the RSS feed in to the search bar. You will then begin to see the news in the feed reader.
Send an email to

[email protected]

titled RSS Feed and provide the link to your RSS feed of the Owen Sound SunTimes.
Or, click here to return to the main menu for Twenty-First Century Learning.