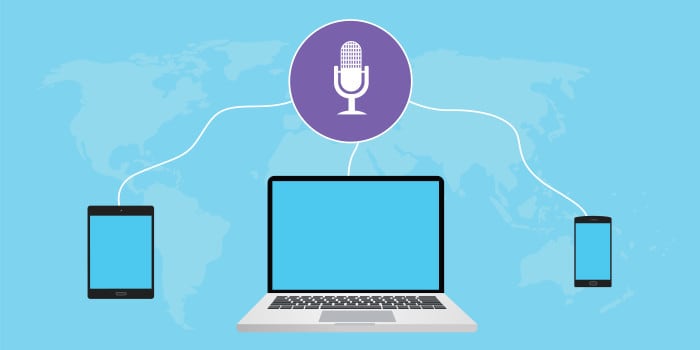 The word podcast comes from audio broadcasting on an iPod. You can listen online or download files that are like talk radio shows. If you have some way to play music on your computer or mobile device, you can listen to podcasts.
The most common way people find new audio content is by subscribing to podcasts. Just like RSS we discussed in one of the previous lessons, once you subscribe to a podcast, the new files come to you instead of you going to search. Some podcast feed reading software, like iTunes, download and transfer the podcast automatically. You can plug your device in and walk away a few minutes later with your latest podcasts downloaded and ready to hear.
iTunes is the free app created by Apple and is the service most associated with podcasts. If you don't have iTunes installed there are other options. Podcast content is as wide and varied as the internet. You can listen to topics on everything from politics, to news, education and entertainment. They are great ways to listen and learn from experts or just everyday people telling stories.
---
Activity 12: Podcasting
For this activity, you are asked to take a look at some popular podcast directory tools. Do some exploring on your own and locate a podcast that is of interest to you.  Here are a few:
Once you find an interesting one, you can easily pull the RSS feed into your Feedly account, so that when new casts become available, you'll be automatically notified of their existence. 
Choose three different podcasts to listen to. At least ONE of the podcasts needs to relate to your goal at the ALC (Education, Employment, Personal).
Copy the addresses and paste them into a new blog post.
Make a post in Blogger about your experience.
What did you choose to listen to and why?
What did you learn from the various podcasts?
Which one was your favourite and why?
Or, click here to return to the main menu for Twenty-First Century Learning.