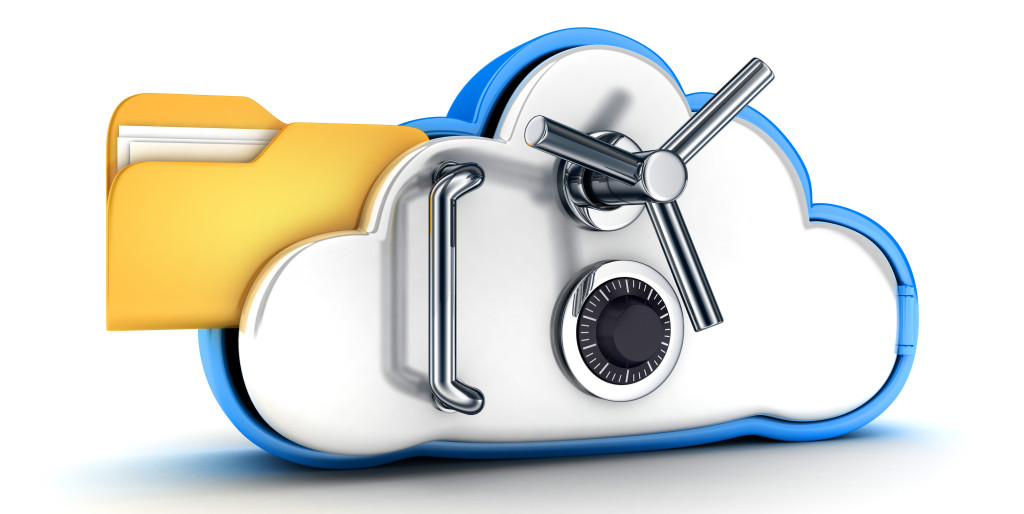 Any files that you create on a computer need to be saved somewhere. Normally, this is right on the computer you are using. However, if you are using a public computer, this is not a good idea. You can store your files on a thumb drive or a stick that you carry around with you.
Another option is online file storage or cloud storage. Files stored in the cloud can be accessed at any time from any place so long as you have Internet access. The downside is that you need a good Internet connection to access your files. Cloud storage is convenient and flexible. You can work on a file at work or school, save it to the cloud and continue working on the same document at home later.
There are many different websites that offer free and paid online storage options. We are going to discuss two options:
Google Drive
Dropbox
---
Google Drive
Remember that Gmail address we got set up back in lesson 2? Well, that same Google account has already allowed you access to Google Drive. You have 15GB of storage space for free.
Google Drive: One safe place for all your stuff:
You can access it from an app that you download to your phone, home computer or other mobile device or you can use it from the web address. Google drive also allows you to create and edit files as well as share them with others.
You can use Google Drive on the web to store and organize all your files.  Start by going to https://drive.google.com/  and sign in to your Google account. Back in lesson 3, we learned how to access and use Google Docs which is linked closely to Google Drive. So, not only can you create documents right in Google Drive, but you can drag and drop files to here also.
With Google Drive on the web, you can:
Create, add, or upload a file using a single button.
Find and add files shared with you more easily.
Single-click a file to select it and double-click a file to open it.
Drag-and-drop files and folders just like you do on your desktop.
Click here to get started with Google Drive.
---
Dropbox
Another popular online file storage solution is Dropbox. See how it works:
Dropbox stores all your files in one place online, so they can go with you wherever you go. Another benefit of cloud storage is sharing large files with others. Most emails won't let you send large video files. Dropbox can be a solution to this problem. Simply, save the large file to your Dropbox account and share the link with someone.
Watch this video to learn how to upload and share a file with Dropbox:
---
Activity 7: Online File Storage
Sign in to your Gmail account and find the icon on the top right corner of your screen to launch Google Drive.
Upload a file from your computer to your Google Drive.
Create a new blog post and add the link to your document in Google Drive to your post.
Or, click here to return to the main menu for Twenty-First Century Learning.