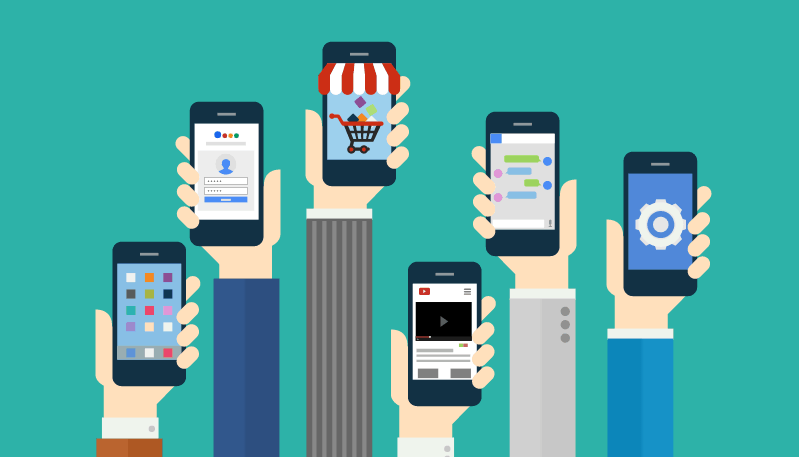 Mobile Apps
Chances are, if you've used a smartphone, you've used an app.
A mobile app (short for application software) is a program that is designed to run on mobile devices such as smartphones and tablets. Most devices come with several apps such as a web browser, email, calendar, mapping program, and an app for buying music or downloading more apps. If you can think of something that you'd like your phone to do, chances are there's already an app for that.
You can download an app for fun or to make your life more productive. Apps vary from every game imaginable, fitness tracker, grocery lists, personal budget, stopwatch, custom news, all social media networks, music, movies, TV stations, radio stations, banking, and horoscopes.
Every type of phone or mobile device has an app where you can search and download more apps. It may be called Google Play, The App Store, Blackberry World or Windows Store. There are literally millions of apps and most of them are free. But they can vary widely in quality and how secure they are.
Every app you install will ask you to accept the terms of service. Although it may seem long and boring, the fine print contains details about what information you're sharing with the people who made the app.
---
Online Widgets, Plugins & Google Gadgets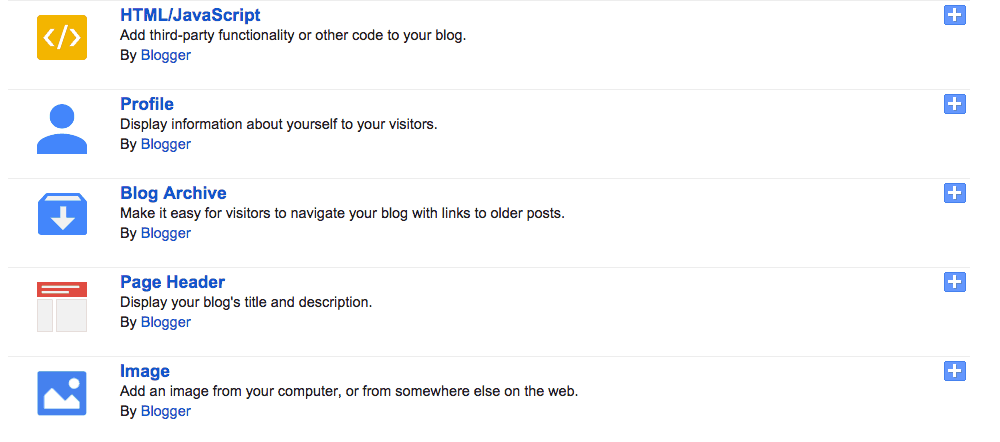 Widgets, gadgets or plugins add extra pieces to a website, like a clock, event countdown, daily weather or stock market ticker. These small applications are installed on a website to give it an extra function. They usually only do one useful thing or fetch one kind of information. On WordPress, they're called plugins, while Google's Blogger calls them gadgets.
A "Weather Report Widget" could be placed in your blog to allow your blog viewers to see today's weather. You did not create the widget or the weather report, but you can share it on your page or blog.
Wherever you see ads on the side bars of webs pages, that is also a widget.
One of the most popular widgets on a blog is the social share widget. This lets viewers easily and quickly share your post to their Facebook or Twitter pages. We'll use Blogger as the example since you have already set one up.
---
Activity 9: Add a widget to your Blogger blog
In Blogger, widgets are called gadgets.
Sign in to your Blogger account.
Click on the pencil icon beside your blog name.
Look down the left menu bar until you find 'Layout' and click on it.
Find the box that is titled "Add a Gadget." Depending on which blog template you chose, you will see a pop-up box with a variety of different gadgets. Explore the many gadgets Google offers and choose one to add to your blog.
Click save.
Preview how it looks and if you don't like where it is located, select the paintbrush to drag it somewhere else on the page.
Gadget/Widget examples:
Followers – Displays the usernames of people who follow your blog.
HTML/JavaScript – Allows you to add pieces of code you might have found on other websites.
Text – Write a short message that will always appear on the page, even when you move from post to post.
Poll – Add a survey to your blog.
Countdown – Start a countdown to your birthday, graduation day, or other meaningful event.
Or, click here to return to the main menu for Twenty-First Century Learning.